Do you or someone you love suffer from eczema or dermatitis?

As a former eczema sufferer- I know how bad stressed skin can make you feel.

This is a subject close to my heart, and I love helping others find long term cures for their skin, because I have felt first hand the life-changing benefits myself!

Winter can be a terrible time for sensitive skin conditions. The cold weather, increased layers of clothing and artificially heated rooms puts extra demands on our skin. This can be the worst time of the year for eczema and dermatitis breakouts!

Below, I share 3 simple things you can do to help both prevent flareups and to calm and rebuild stressed skin.
I hope it helps!
The best products to help for your body & hands:
Choose
iKOU De-Stress Body Souffle
to moisturise your body, and
De-Stress Hand Cream
for your hands.
The key to success is to double layer the application by massaging the cream in well, then waiting a couple of minutes and applying a second layer. Ideally twicer a day - morning and night.
TRUST ME!
- this tip is game-changing!
Your skin will drink in the first layer, then the second layer will leave a protective coating on top - exactly what your skin needs.

The best products to help for your face:
Pure Essential Oils & SLS Free

Calm,

Moisturise,

Protect

Home Spa Rituals for Skin & Mind
Customer Love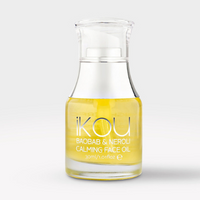 LIQUID GOLD

I've suffered from Atopic Dermatitis for years & nothing I found gave me any relief, especially on my face & eyelids. I started using iKOU and my face has never felt better.

I use a combination of the cleanser, serum, day & night creams & this amazing calming face oil! It leaves my face feeling soft and revived. I have even started to use a little bit of it on some of the really raw parts of my body and it gives me relief! Beyond grateful!
Baobab & Neroli Face Oil
-
Naomi H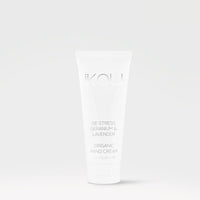 NOURISHING

This cream is incredible!!

After some deep muscle hand massages using this beautiful hand cream, my super sensitive, dermatitis riddled hands went from cracked and painful to smooth within a couple of days.

The scent, along with the hand massage when applying it, is so calming and the cream is absorbed so beautifully, leaving no oily residue.

A truly gorgeous product in both scent and application!
De-Stress Hand Cream
-
Peit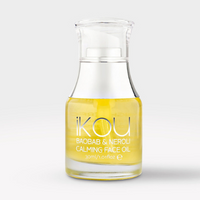 SAFE FOR SENSITIVE SKIN!

I was unsure about using a product that was not completely fragrance free.

But from the first use it applied cleanly, absorbed readily and left my skin hydrated.

I have noticed a clear reduction in dermatitis and flaking.

My skin is almost completely smooth and soft feeling even within the first week.
Baobab & Neroli Face Oil
-
Melinda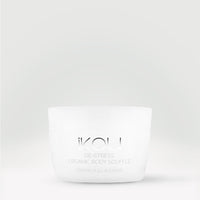 AMAZING!

This product is perfect to add some extra moisture to your whole body but is also fantastic to calm angry skin!

It consistently works better than my medicated creams for eczema and dermatitis!

If I could soak in a bath of this daily I would.
De-Stress Body Souffle
-
Nadine